Filters
DSL Filters prevent interference between the Residential Gateway and other analog devices connected to the phone line. A filter or splitter should be attached to each line connecting to a phone or fax machine. Not using filters can result in reduced speeds, intermittent connection and line noise when using the telephone. These issues can be intermittent - so if phone lines were working without a filter for a stretch of time and then start to have problems, getting a filter on there would be the first step.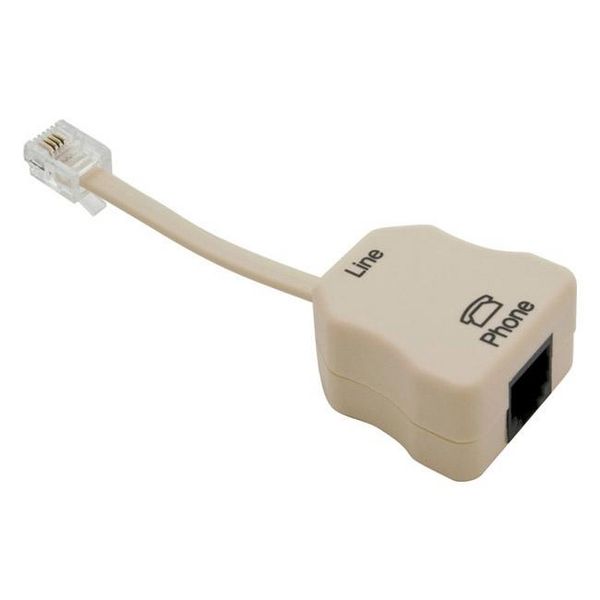 DSL single line filter.
Splitters
Splitters can be used when you need to connect an analog device to the same phone jack as the RG. The splitter will have a DSL side and a phone side labeled for use. If you have trouble connecting to the Internet after installing a splitter, double check that the RG is not plugged into the phone side of the splitter - as that will stop you from getting data.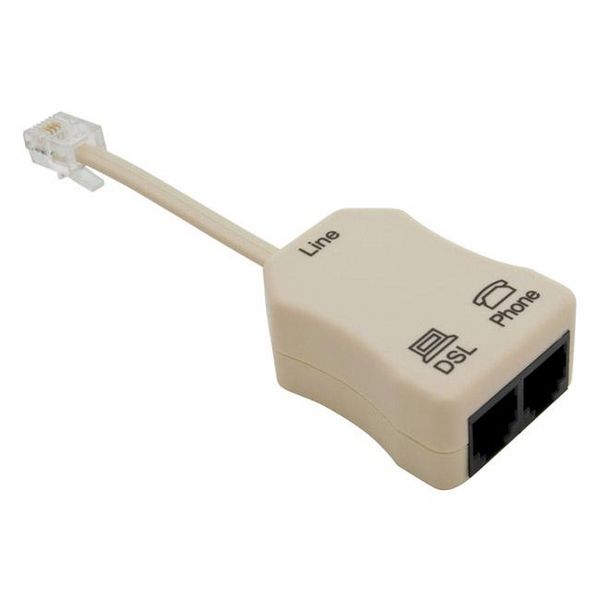 DSL single line splitter.
Troubleshooting
Internet Connection
Make sure that the RG is not connected to any filters and that if it is connected to a splitter it is done so through the DSL side. The next step would be to connect the RG to the phone jack directly, bypassing the splitter to rule out the possibility of the splitter being bad. If issues persist, unplug any other devices you have connected to other jacks to rule out their filters having gone bad.
Phone Line Noise
Verify the phone or fax machine you are using is connected into a filter or the phone side of a splitter. If issues persist, try bypassing the splitter and plugging directly into the phone jack while making sure that the RG is unplugged.
Corrosion
Corrosion can build up on filters and splitters over time and can cause issues. You can examine for corrosion by unplugging the device and holding it up to the light. The metal pins should be smooth. If corrosion is present, it may be time to get a new filter. ‏‎