Here are some instructions on how to port forward a Minecraft server.
1. Go to your routers main configuration page located at http://gateway.sonic.net or http://192.168.42.1/ . It should look similar to the image below.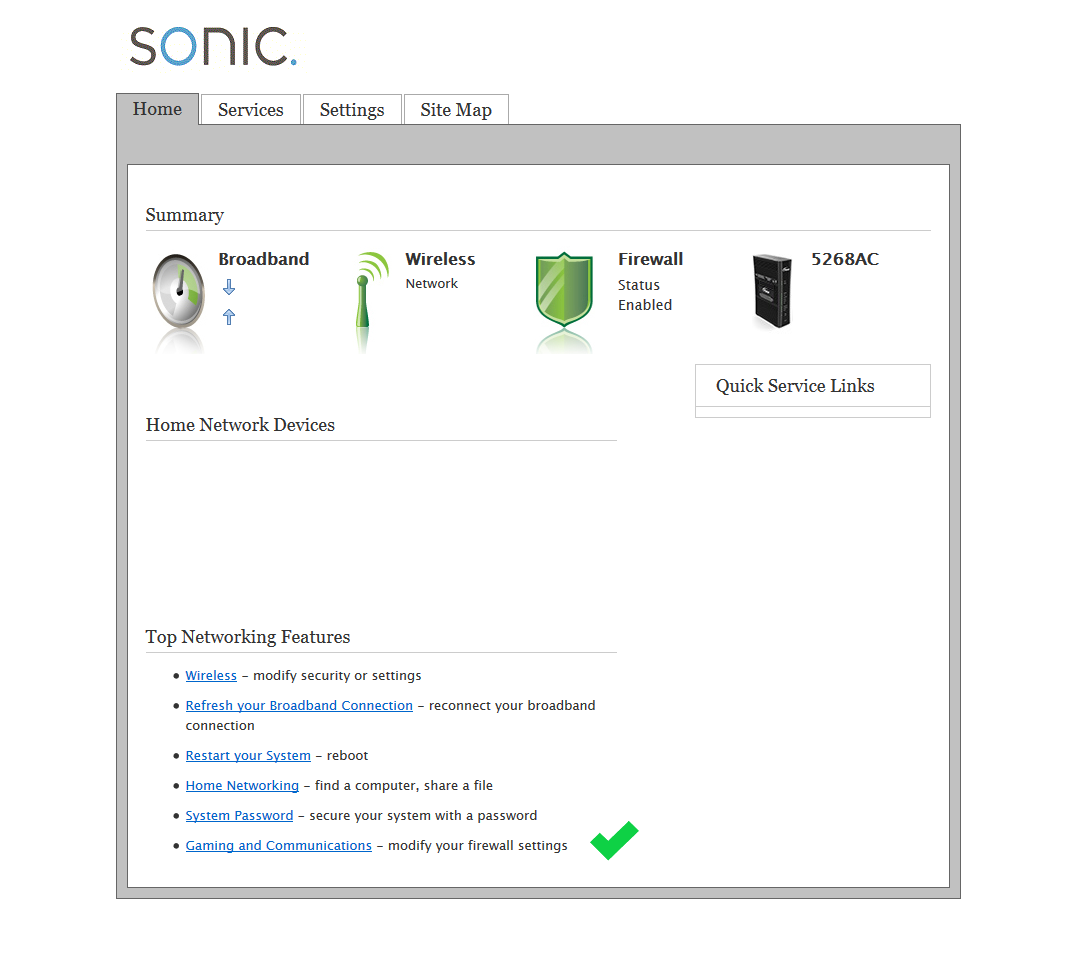 2. Click on Gaming and Communications
3. Under these settings go through the steps first by selecting the computers name that will host the server.
4. Under firewall settings click on Allow individual applications -> User-defined -> Add a new user-defined application.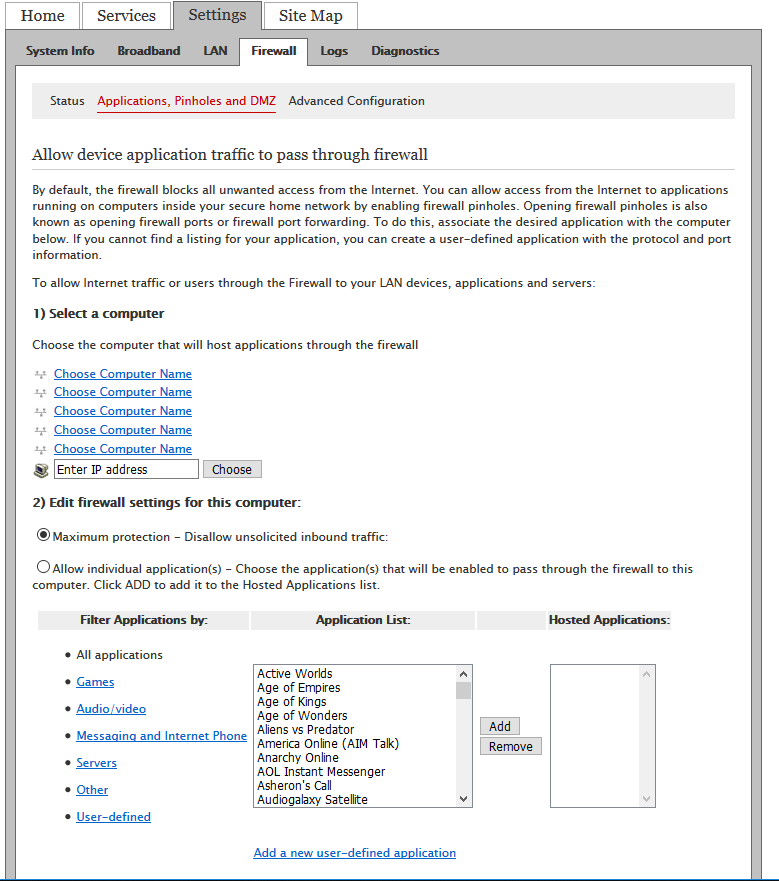 5. Name the application profile name.
6. Under Port add 25565 to both the From and To options.
7. The other settings are personal options in which you can configure yourself.
8. Click on Add to List.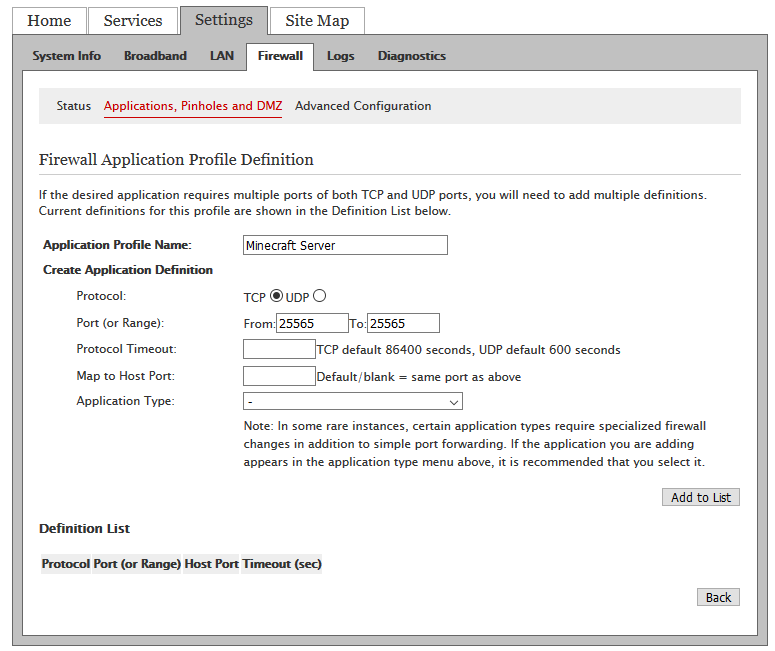 9. After adding it may ask for the routers password. This is located on the back of the router or the password you have changed it to before.
10. Certain requirements may need the router to be rebooted as well as the computer.
That's it! The port is now configured and should be able to work as normal.