Please note that this tool is part of our Labs and our technical support department cannot provide assistance with it other than toggling it on/off.
ADSL2 offers a variety of configuration profiles that allow for changes to the speed and settings of the circuit. The default configuration is Annex A, which provides a maximum speed of 24Mbps download and 1.4Mbps upload on an ADSL2+ circuit. Annex M changes the allocation of spectrum, allowing a maximum 3.3Mbps upload speed.
Annex M comes at a cost of reduction in actual download speed for most customer locations, so while you may gain a megabit or so in upload speed, the trade-off in reduction of download speed may be significant. Consider your own bandwidth needs and make a selection based upon your preferences.
For more details on Annex M, see Wikipedia.
You may toggle your Fusion service between the upload prioritization (Annex M) or download prioritization (Annex A) profiles. Toggling profiles will cause a service interruption while the modem re-synchronizes with our equipment.
Your modem must be configured to support Annex M (equipment rented from Sonic supports Annex M) and may take several minutes to sync. If your service does not work after using this tool please dial 611 from your Fusion service and use the self-service tools to switch back.

You can activate Annex M through our member tools
Login at members.sonic.net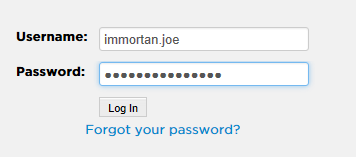 On the left we want to go to Labs > Fusion Line Profile
To switch to Annex M (Upload profile) Click on the button labeled Upload.

Alternate method of setup.
You can set up Annex M by dialing 611 from your Fusion phone line and go through an IVR (Interactive Voice Response) to toggle Annex M on or off. This is a useful feature as setting up Annex M can disable your internet connection for a short time. Italic options will prompt the switch.
Dial 611
For assistance with your Fusion Broadband or internet service please press 1
To access the Fusion Self service tools press 2
Press 1 to toggle between the upload and download prioritization profiles

You are configured to use the default Annex A download prioritization profile.

Press 1 to change change the Annex M upload prioritization profile

Your profile has been changed. If your modem does not re-sync after a few minutes you may need to enable support for Annex M in your modems configuration. You may also return to this tool to revert to your previous profile.