There are a variety of types of terminals for use in a telephone box, or MPoE (Minimum Point of Entry). Depending on the type of terminal, tools available, and degree of expertise and confidence an end-user has, it is possible for customers to hook up their own internal wiring for Fusion Broadband + Phone. The examples shown here are representative, not exhaustive.
Apartment or Office Building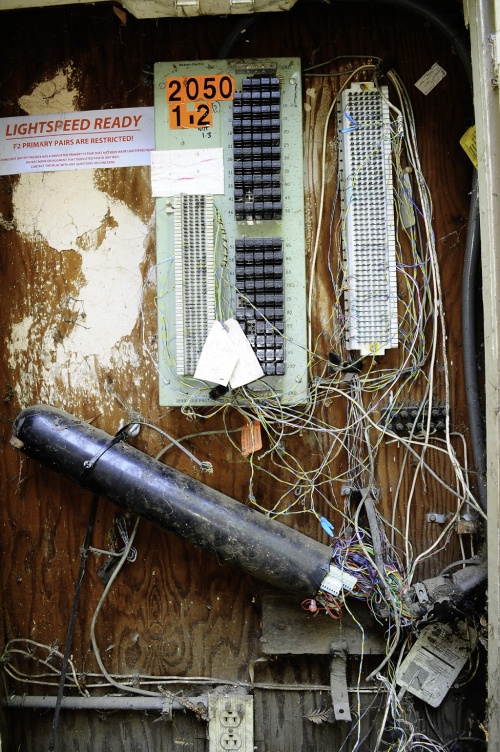 Multiple-unit dwellings and office buildings often have punch-down blocks that are used to manage large numbers of wire pairs. Properly manipulating these requires a specialized punch-down tool.
The "Old-fashioned "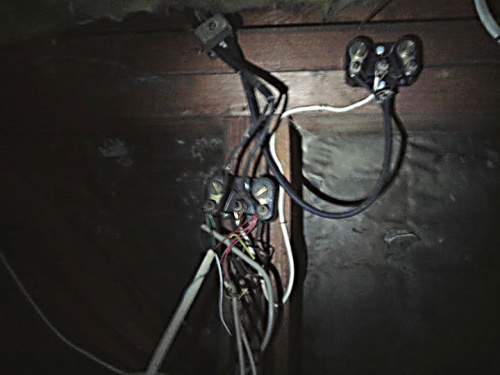 Older buildings can have terminals that basically consist of a number of bolts that the external wiring and internal wiring hook around, and are then screwed down to secure the connection between the two. The example above can be worked on with a simple flat-head screwdriver.
The Modern Phone Box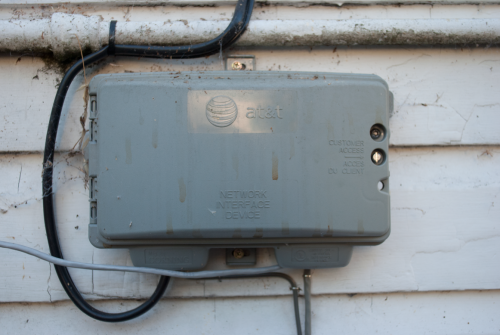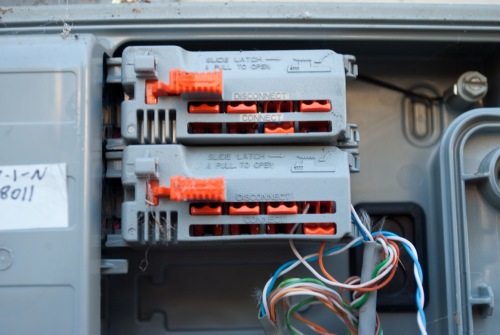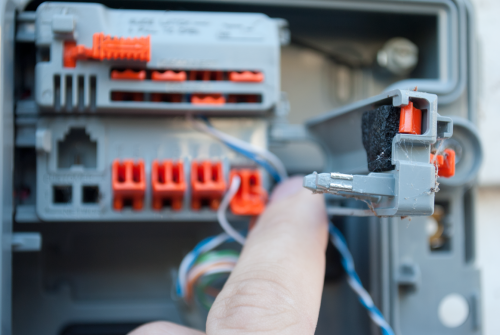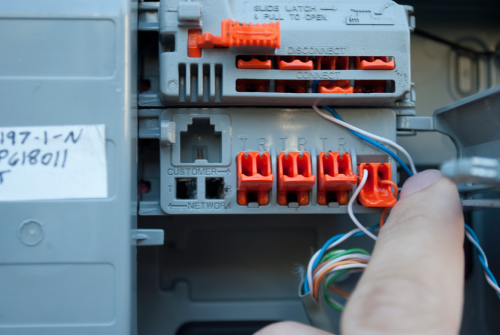 More recent phone boxes on single-dwelling buildings will frequently have a much more accessible terminal system with an integrated test jack that bypasses the internal wiring. This can be particularly useful in diagnosing voice or broadband problems. Frequently the only tool required to properly work with one of these units is a flat-head screwdriver (in the above example, the screwdriver is only needed to open the enclosure).
With most modern equipment, there is an internal partition between the telephone company's side of the enclosure (on the left) and the customer's side of the enclosure (on the right). The telephone company's side is typically secured with a tamper-proof screw, and it should not be necessary to gain access to that side; wiring on that side is the phone company's responsibility to maintain just as much as the wiring up on the poles and under the streets.
Variations
The modern phone box has a number of different terminal types that generally serve the same two purposes: connect the telephone company's exterior wiring to the building's internal wiring and to provide a test jack for help in troubleshooting and maintenance.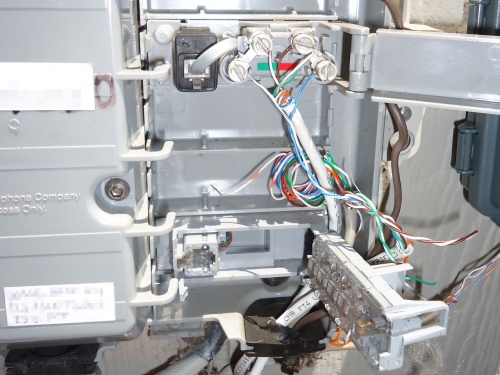 The above example shows two terminal types in a single enclosure. The top terminal uses screw-down posts to connect the internal wiring, and has a test jack that is accessed by unplugging a short phone cord. Unplugging the cord on this type disconnects the internal wiring.
The bottom terminal functions the same as the orange-switched terminal shown under Modern MPOE. Opening the cover disconnects the internal wiring and exposes the test jack.
Further Reading
Want a closer look inside of a residential phone box? Check out our article on Cross Connects!