Voice Use
Fusion Voice Usage statistics may be found in the Member Tools at https://members.sonic.net/voice/usage.
Usage can be viewed by month, in a Summary or by Call Details.
Login to Member Tools.
Click on 'Voice' in the menu on the left.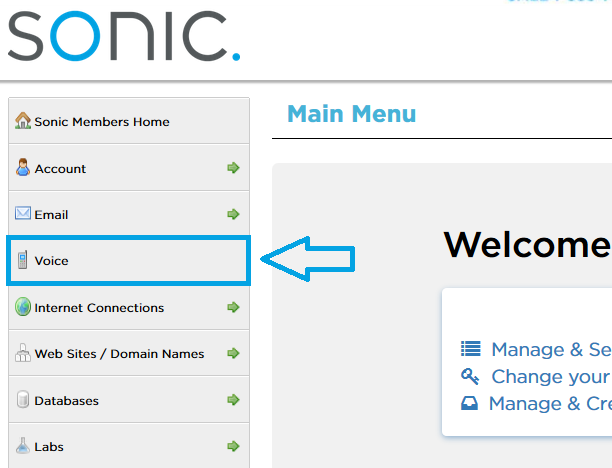 Click on 'View voice usage'

Understanding the Voice Summary Page
The summary page gives a quick overview of calls placed to and from one of your numbers. Each number is listed separately, making it easy to see activity for each one.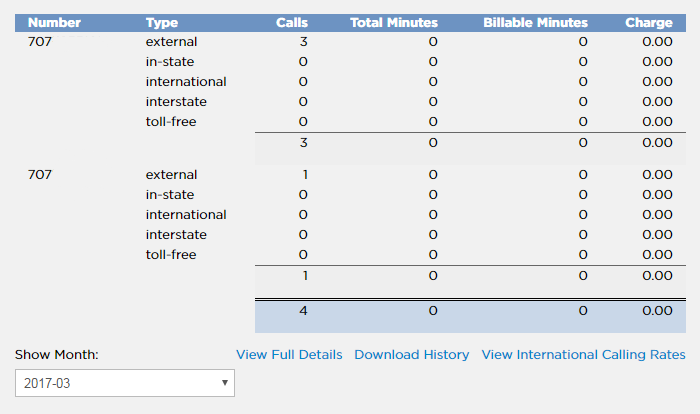 You can select which month you want to see calls for. For more in-depth details such as specific numbers called, in-bound or out-bound calls, click on the 'View Full Details' and see the next section (make sure to have the month you want to check selected before going to full details).
Understanding the Full Details Voice Usage Page
On this page you can view a detailed list of all calls made to your Fusion phone numbers. This will list calls both in-bound and out-bound, and includes the time the calls took. If the number says 'anonymous' then Caller ID Blocking was used by that number.

Download History
As you can see there is a link to 'Download History' which downloads a spreadsheet (.csv file) for the currently viewed month. It has all the same information as the Full Details page.