The Voice Options Member Tool can be used to manage the configuration of your Fusion Voice services.
To enable/disable Caller ID Blocking (Calling Number Delivery Block)you will need to check the "Enable Caller ID Blocking" box and choose "Update"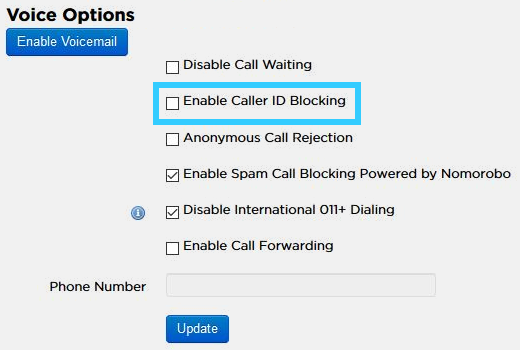 With Caller ID Blocking, you can prevent your phone number and caller-id information from being presented to the party that you have called. Please note that under some circumstances Fusion-to-Fusion caller-id information cannot be blocked and will always be presented to the the called party.