The Voice Options Member Tool can be used to manage the configuration of your Fusion Voice services.
Call Waiting enables you to suspend the current telephone call and switch to a new incoming call (typically, this is done by pushing the flash button), and you can then negotiate with the new or the current caller an appropriate time to ring back.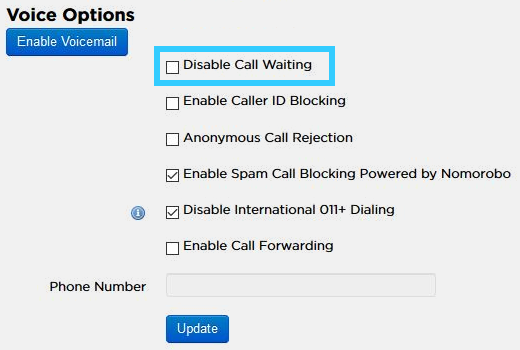 To enable/disable Call-Waiting you will need to check the " Disable Call Waiting" box and choose "Update"