Please note: this guide is for traditional analog telephone services offered by Sonic. If you are having issues with IP Broadband VoIP services please check our guide to troubleshooting IP Broadband voice.
Expected Types of Problems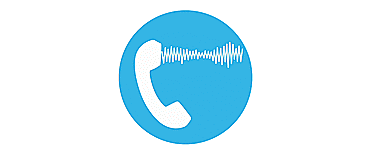 There are two major categories of voice problems, separated as:
Physical issues (Drop-outs, noise on the line that shows up before dialing, no dialtone, cross-talk)
Carrier issues (Can't dial specific numbers, calling 611 does not reach Sonic.net, specific numbers cannot call the end user, static that happens when calling specific people)
Nearly anything that happens upon picking up a handset before actually dialing out, such as a lack of dial tone, hissing crackling & popping on the line, receiving a radio station, hearing your neighbor's conversations, etc. is an issue between the DSLAM (our equipment in the Central Office), the copper from the Central Office to your phone box ( or MPoE), the phone box itself, your residences internal wiring, and/or the phone itself.
Physical Troubleshooting
Does it happen on more than one phone?
Does it happen with more than one phone cord?
Does it happen with the modem disconnected?
Does it happen on more than one jack?
Are all devices properly filtered?
Does it happen when plugged in at the MPOE?
This is basically the same process as Troubleshooting No Sync for DSL service.
If you are able to test at the MPoE and the issue persists, that's indicative of a problem on AT&T's end, which support will be more than happy to arrange. If you cannot test at the MPOE and we have no additional evidence suggesting an outside issue, a Sonic.net truckroll may be a better choice.
Carrier Troubleshooting
Dial 611 to establish which phone provider you're physically connected to
If some inbound calls connect fine, but others do not complete, check to see if the ones that fail share a common carrier - it may be possible that the carrier needs to update the routing path for their customers to reach the number in question.
Cannot Be Called
Cannot be called issues are often the result of a physical problem (usually a short) but in some instances can be the result of routing issues between carriers, specifically with numbers that have recently been ported to Sonic.
There are several problems that can happen upon dialing a phone number. We will want to note as accurately as possible:
Telephone number and phone company of the person initiating the call (maybe it's an inbound call problem)
Telephone number and phone company of the person dialed to (maybe it's an outbound call problem)
If there was a busy signal, was is a normal or fast busy?
When was the first time the problem happened?
When was the last time the problem happened?
Does the problem only happen at a certain time of day?
If there is a readback error (where a recorded voice says what is wrong), get any error number or switching information provided by the recording.
There are some issues that can exist at our upstream provider; for example, routing issues and non-physical call volume issues. For these issues, we will need to have a rough time-stamp at least three examples of call attempts that have failed. Please note that we can only have a 24-hour period in which to conduct forensic investigation on call data - after that period, we will need to have a fresh batch of call examples.