All Sonic Fusion Voice lines support Call Forwarding. We do not, at this time, support Call Forward Busy (CFB) or Call Forward No Answer (CFNA.)
Please note: Normal usage rates will be applied for all forwarded calls.
To enable or update call forwarding, dial *72 and follow the prompts.
To disable call forwarding, you may dial *73 or *72 and follow the prompts.
A maximum of two simultaneous calls can be forwarded at any given time.
Enable Call Forwarding
Call Forwarding, along with all other voice features, can also be managed using Member Tools at https://members.sonic.net/voice/settings.
To enable call forwarding using member tools, follow these steps:
Login to Member Tools.
Select 'voice' from the menu options to the left.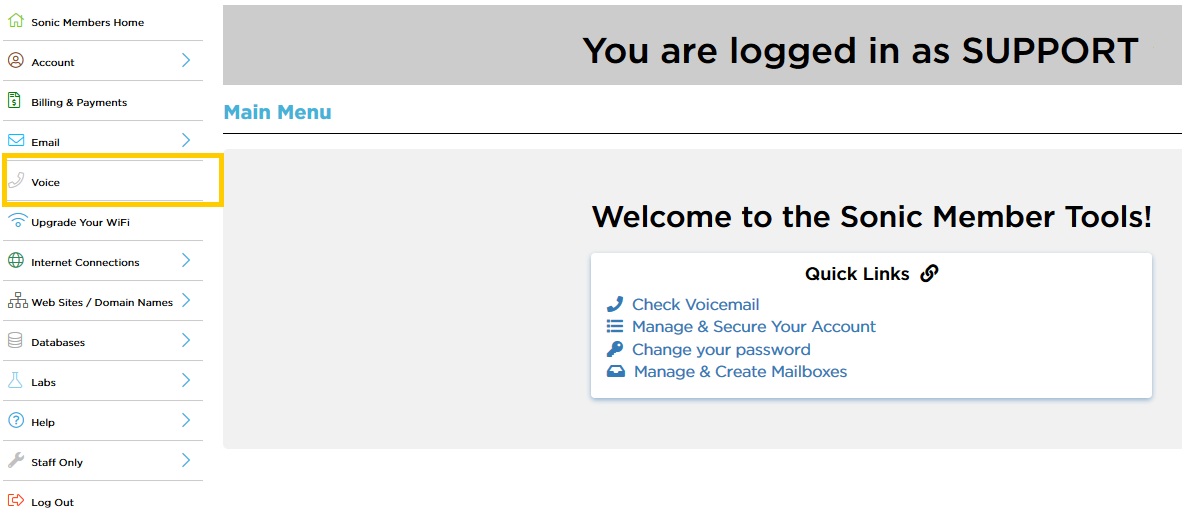 Then, click on the number that you want to manage (this should bring up the options page for that number).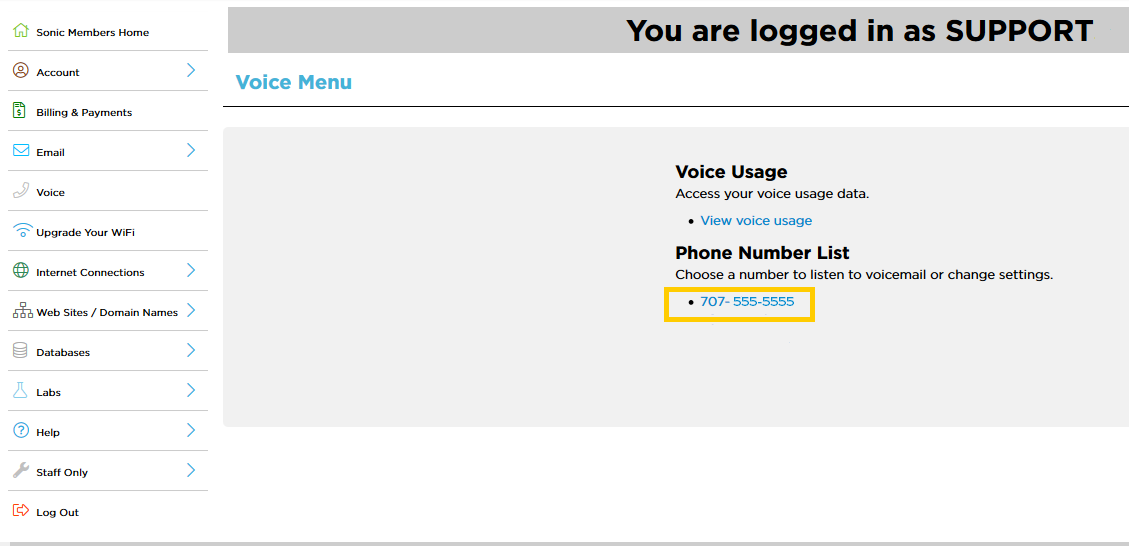 Click 'settings' for that phone number.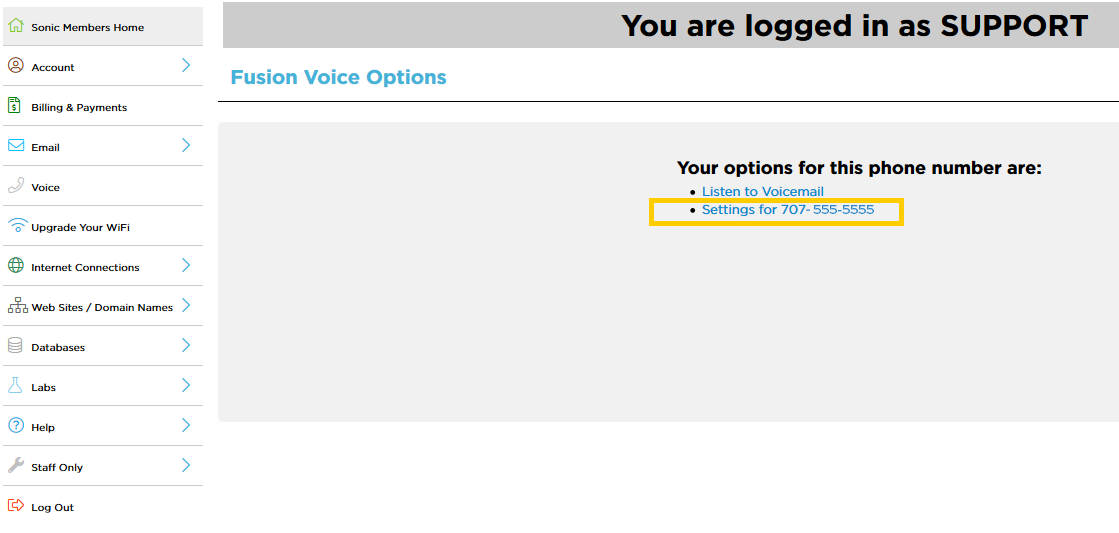 Check the 'enable call forwarding' box and enter the number that you want to forward all of your calls to.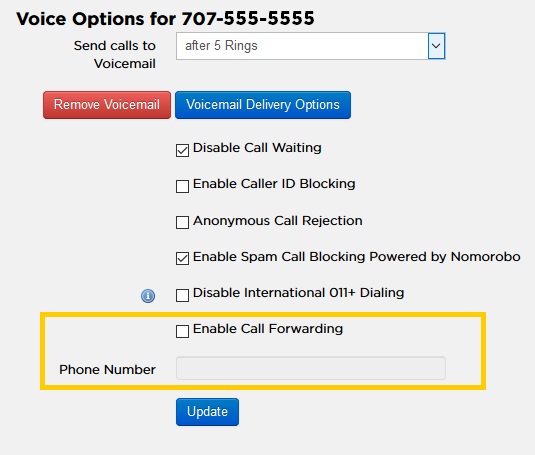 Click 'update' to save the changes.