The Voice Options Member Tool can be used to manage the configuration of your Fusion Voice services.
All Sonic.net Fusion Voice lines support Anonymous call rejection (ACR). When enabled, ACR blocks incoming calls from parties that have blocked their caller-id information.
To enable/disable "Anonymous Call Rejection" you will need to hit the labeled box and choose "Update"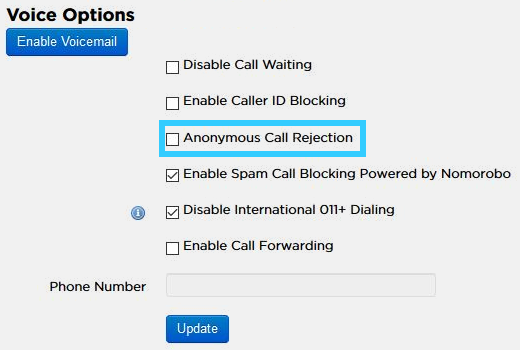 The following * codes may also be used to activate ACR via your phone
Note: Under some circumstances ACR allows Fusion-to-Fusion calls regardless of caller-ID status.