Fiber/IP Broadband Selective Call Rejection can be located by selecting Voice within our Member Tools, located at https://members.sonic.net
Number Selection

Select your telephone number from the list - if you have more than one Sonic service with voice in your account, they will be listed here.
Voice Configuration Dashboard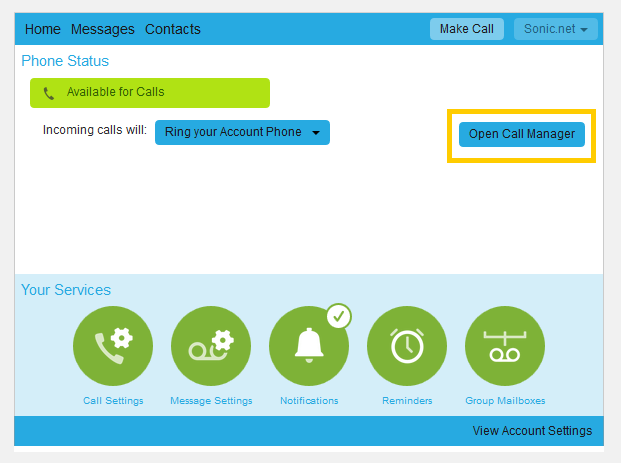 From the main Commportal menu, select "Open Call Manager".
Call Manager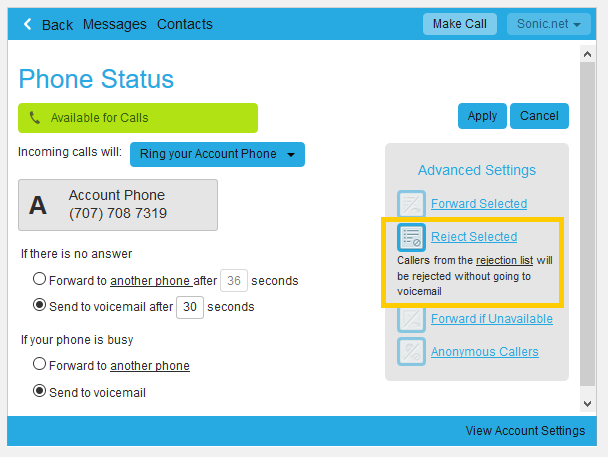 After clicking on "Reject Selected", you should be presented with the option to click on the "Rejection List" link which will let you edit the list of rejected numbers.
Selective Call Rejection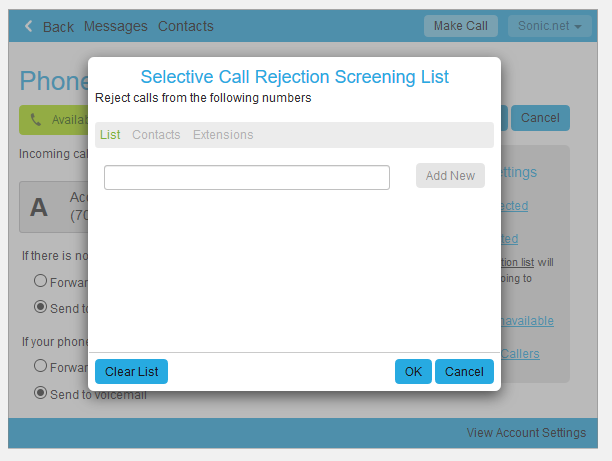 To add a caller to this list, simply add the number you wish to block, select "add new", and then press "OK". This number should now be blocked on your Fusion Voice line.