The Sonic Mobile Communicator (SMC) is an app that let's you make use of your Sonic IP Broadband or Sonic Gigabit phone line on your mobile devices.

Getting Started
Setting up SMC is easy. First, start by logging into your account at https://members.sonic.net and navigating to Voice.
Once there, click on the phone number you want to get SMC set up on. This will bring you to CommPortal, where you can modify all your phone settings.
Click on View Account Settings in the bottom right corner of the CommPortal
Click on Change Password and set a password for logging in to SMC.
| | | |
| --- | --- | --- |
| After clicking View Account Settings, click Change Password. | | |
| | | |
Create a password for logging into SMC and hit Confirm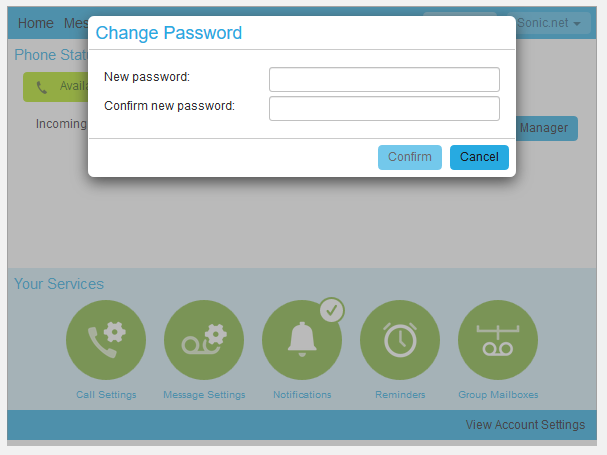 Your SMC password is now set!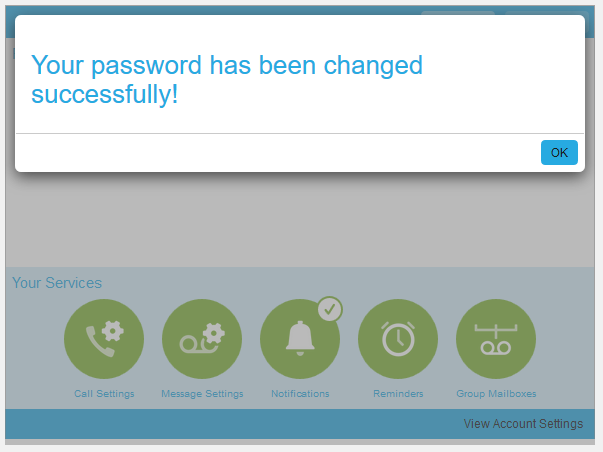 Below the CommPortal, under the heading Toggle Settings for CommPortal, check the box for Enable Sonic Mobile Communicator and click update.

Download & Install
The next step will be to download SMC on your mobile device.
For Apple devices, this will be in the Apple Store - while for Android devices this will be in the Google Play store.
Searching for Sonic Mobile Communicator should show the application as the first option.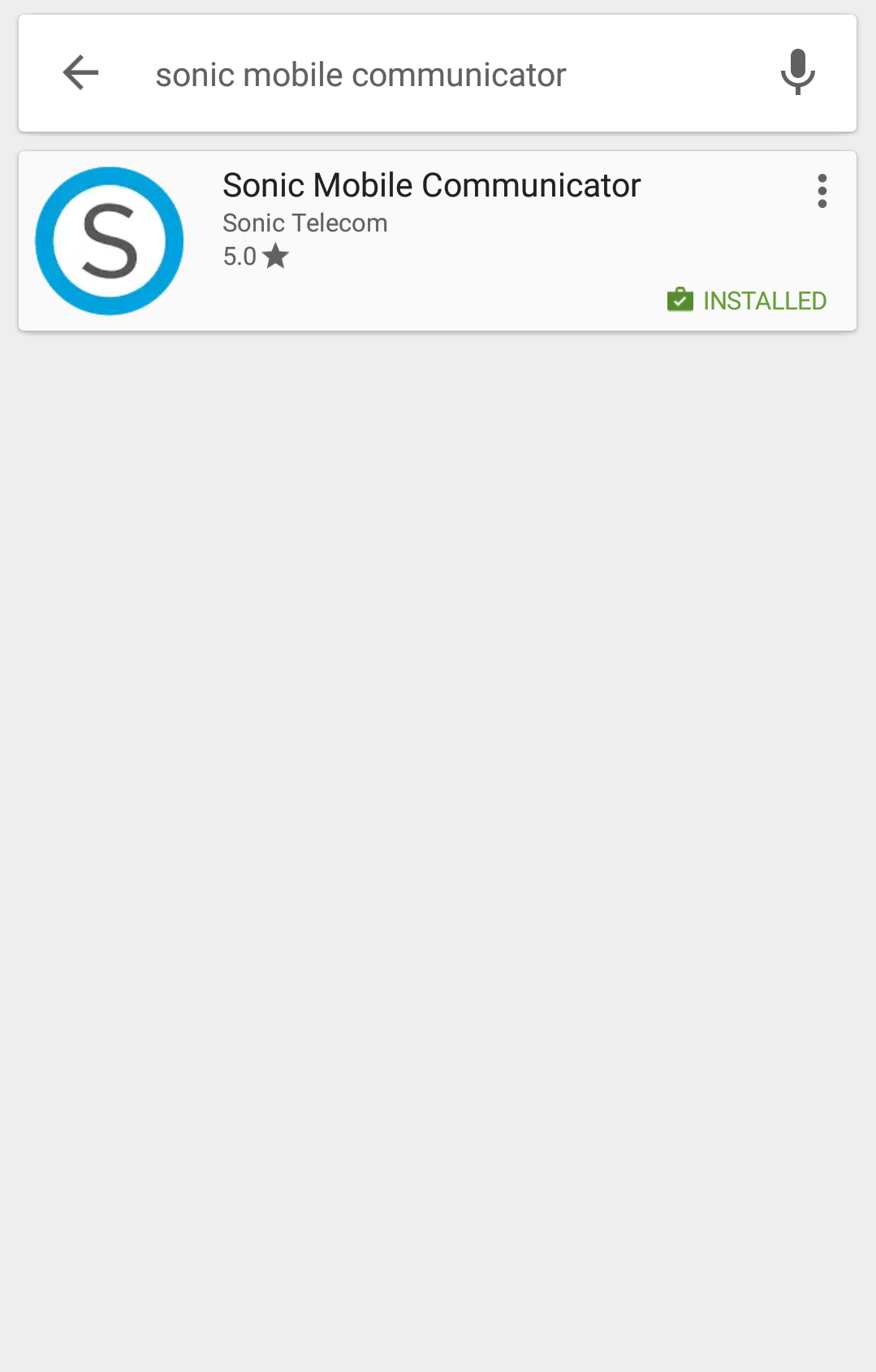 Log In
Once you download, install and open the SMC app, you will be prompted to log in with your SMC username and password.
The username will be your phone number (no punctuation or spaces; for example 7075221000) and the password you set up during the first step.
Welcome to the Sonic Mobile Communicator!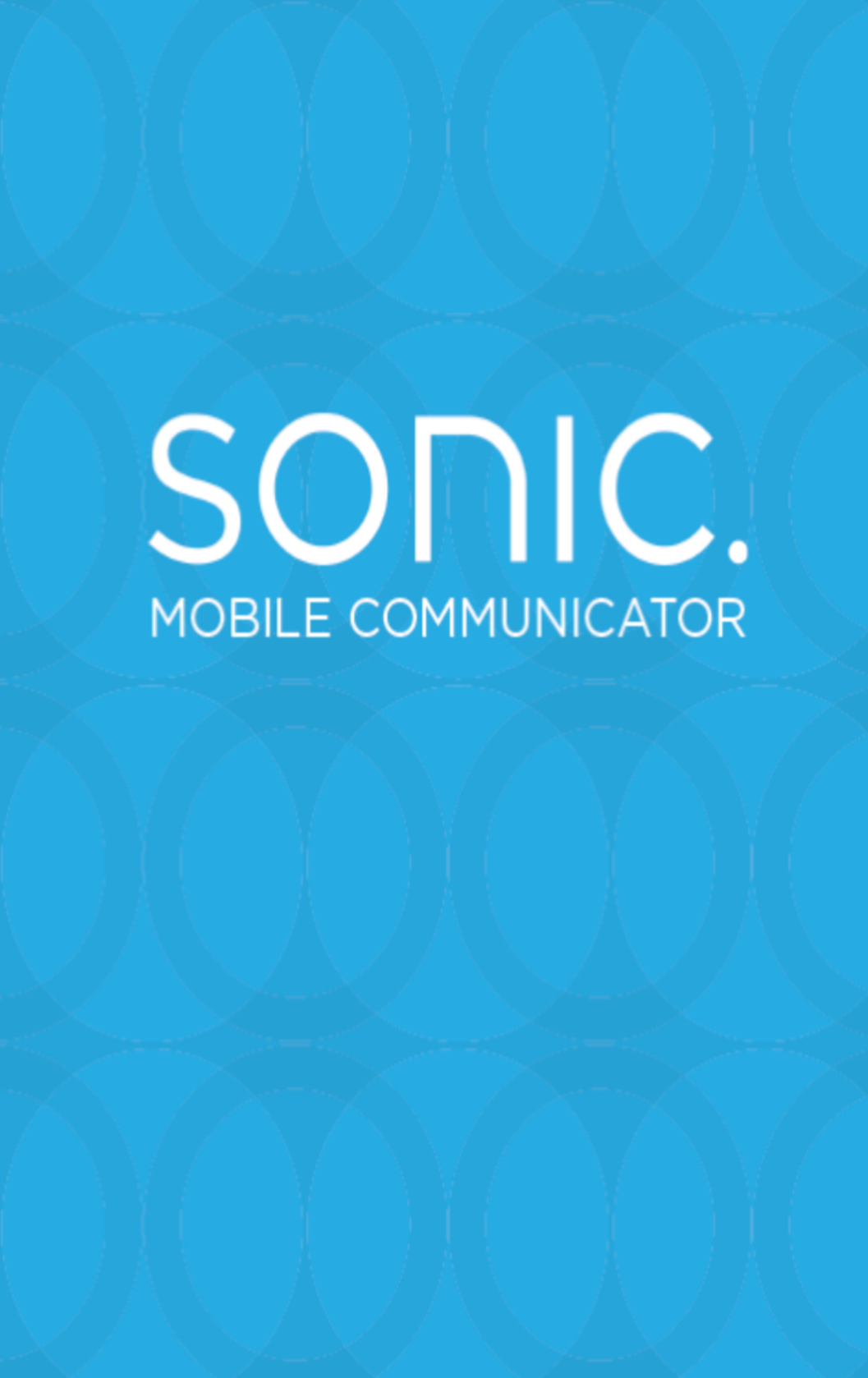 Log in with SMC username and password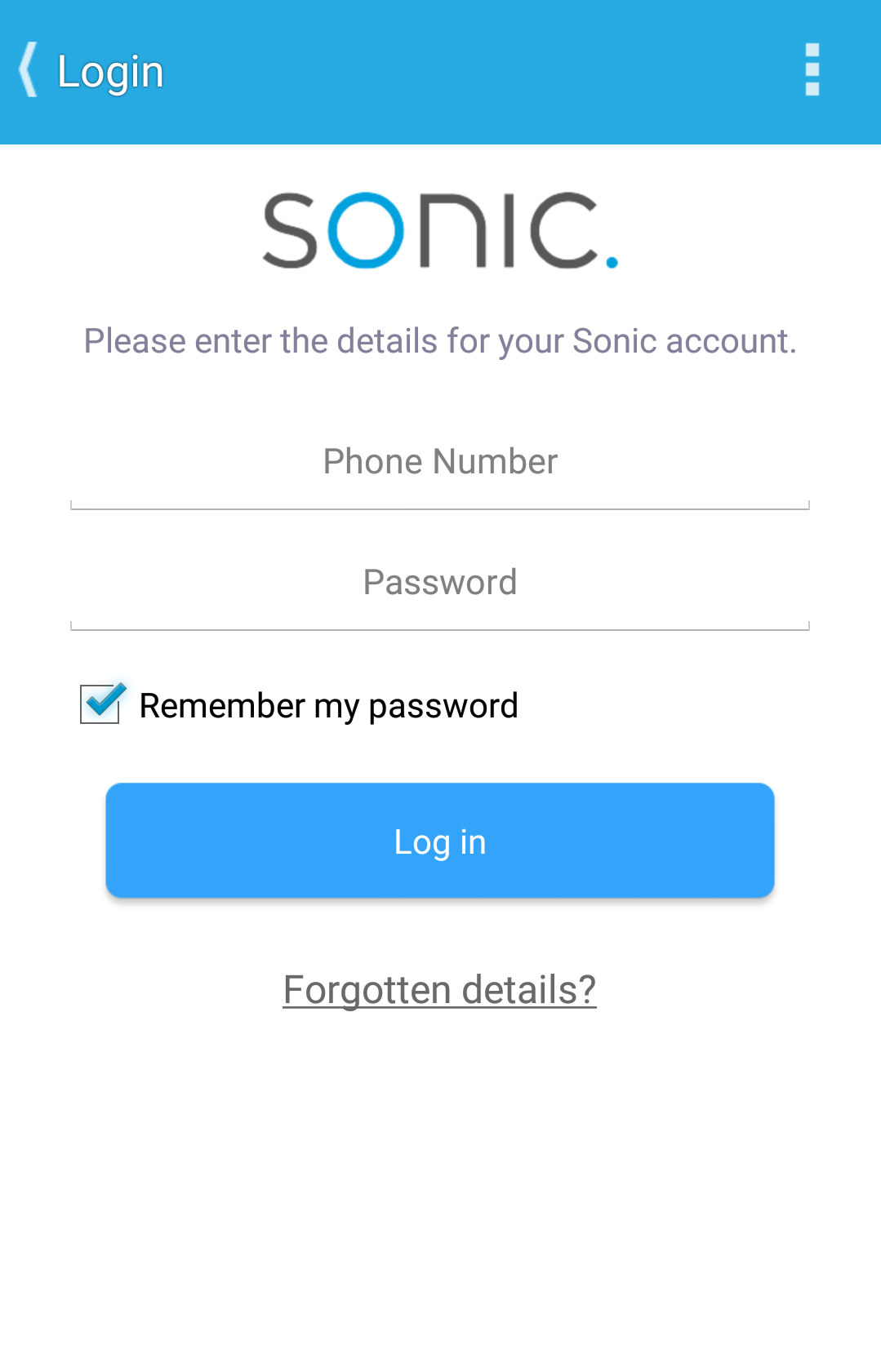 Navigate
SMC pulls contacts from the SMC server, contacts entered into CommPortal and contacts on your mobile device. After logging in you will be brought to SMC default homepage - the contacts page.
This is the Contacts page.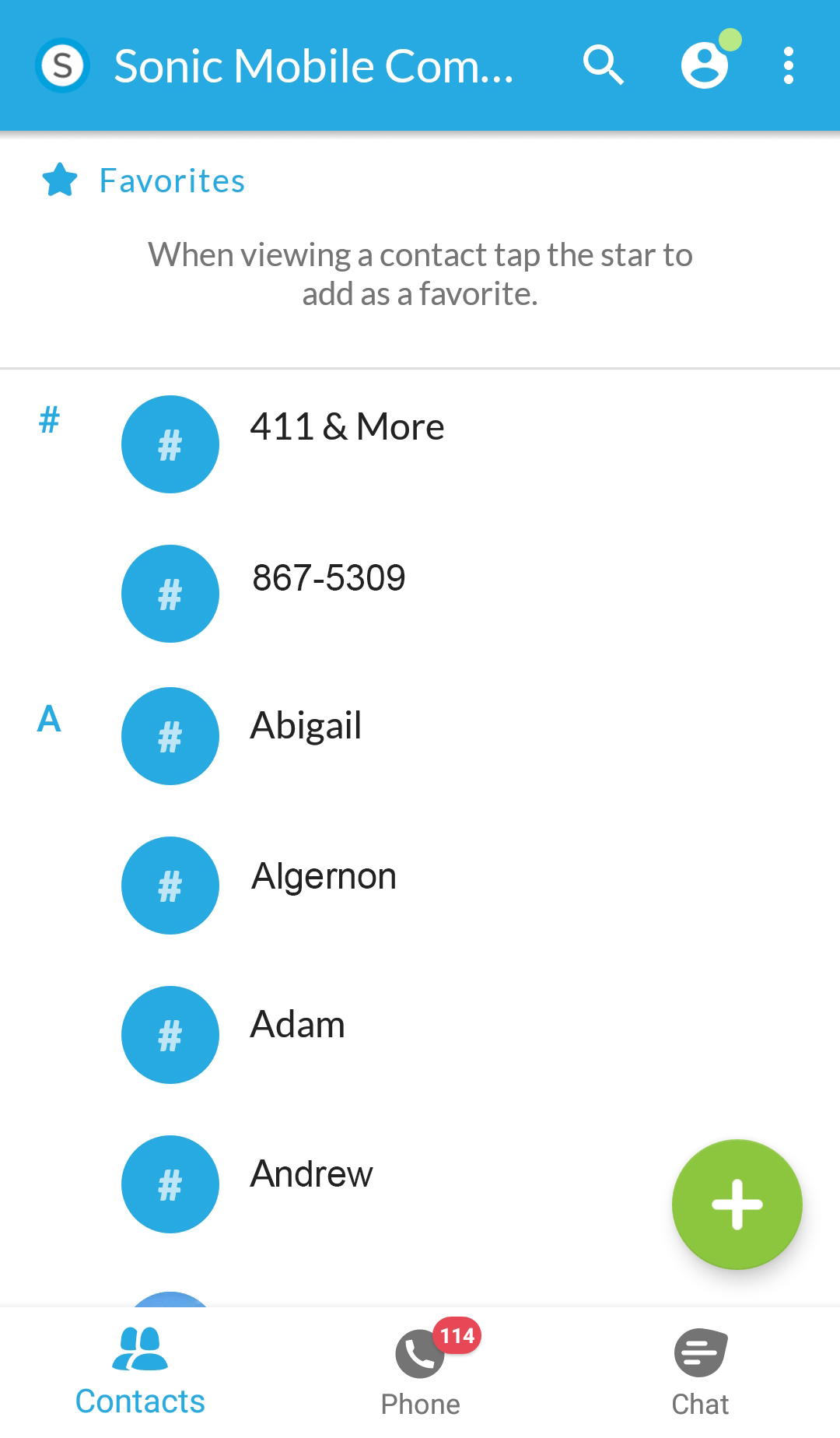 The icon in the top left will open the Contact Menu.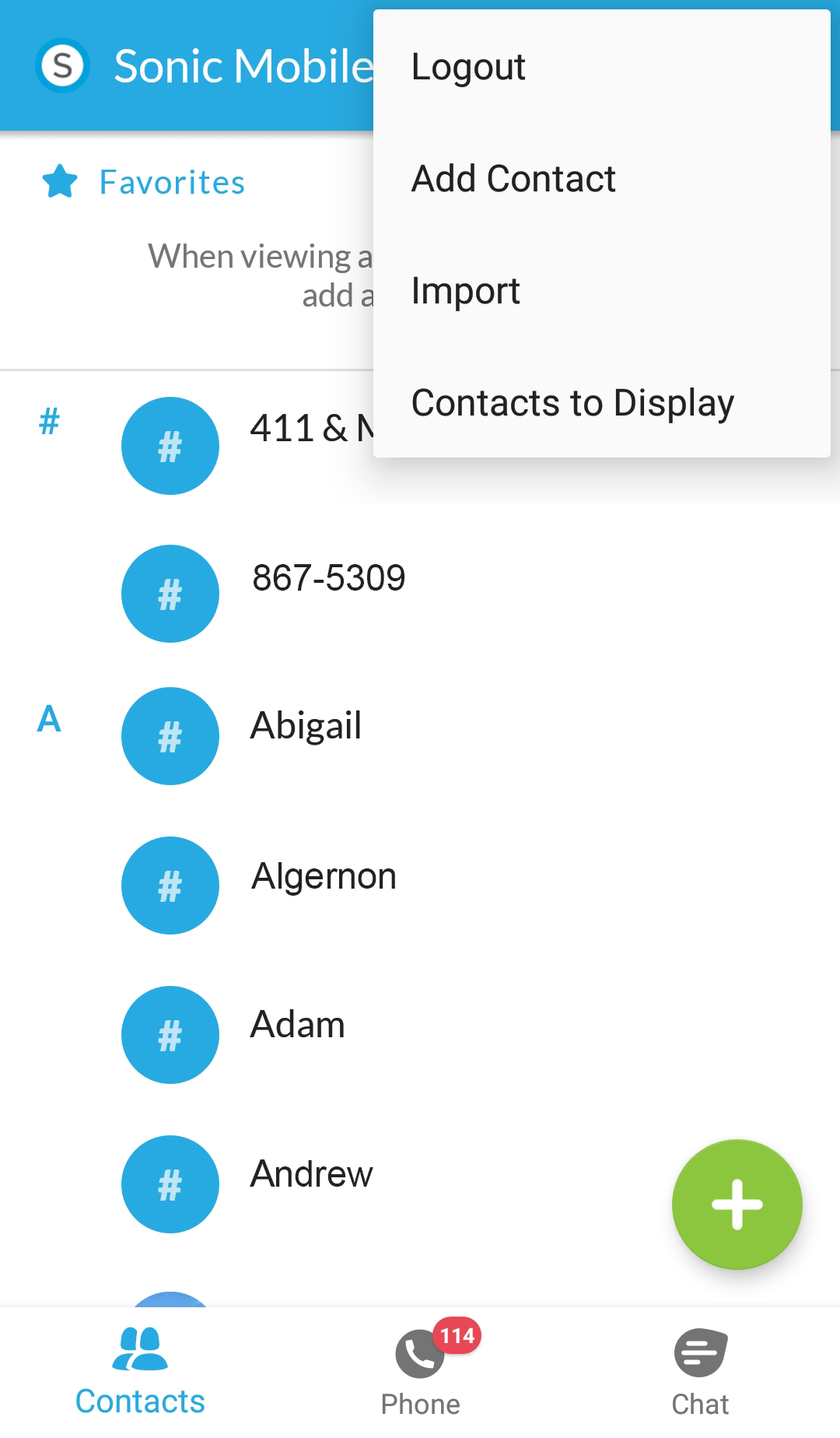 Navigate to the dialer, or the chat by utilizing the Phone and Chat buttons on the bottom of the page.
Mobile Communication!
Congratulations! You have successfully installed Sonic Mobile Communicator. If you have any questions or concerns, please don't hesitate to let us know at https://sonic.com/support or try asking our community at https://forums.sonic.net where employees and customers both come together and provide help.